Press
Release
RPG Fernz Gate for Steam: A story about the Great Unknown unfolds!

August 30, 2018 - KEMCO proudly announces the release of Fernz Gate set to hit Steam™ today. Standard price is USD 12.99 / EUR 12.99, but to celebrate the release it is made available at 10%OFF for a limited time.
Story
After awaking in some unfamiliar woods, Alex, an ordinary high schooler living an ordinary life, learns he has somehow ended up in Fernland, a world where peace and order have been replaced by conflict and destruction. Fighting to defend himself from monsters, the ever-ominous threat of the Overlord, and one chaotic event after another as he tries to find his own place in this new world, Alex comes across a young woman by the name of Lita from a peaceful world like his own. Hitting it off, they soon become friends and set out together, but what hidden truth awaits them as their adventure begins to unfold...?
Screenshots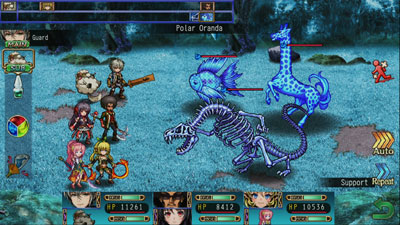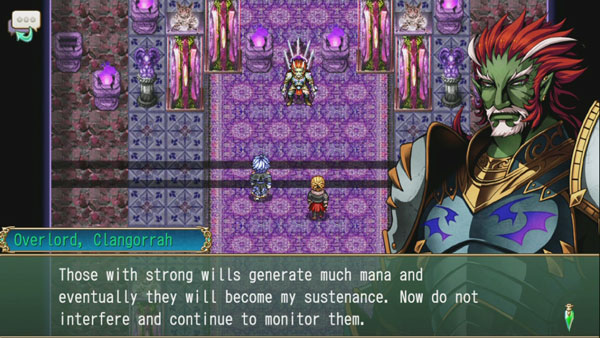 Steam Store Page | Official Trailer | Contact Us

Tweet Like!

Share

Revenant Dogma has also been announced!

The fantasy RPG featuring 3D battles with stunning transformation system has been announced to come on Steam as well!
Humans have attained divine strength through the power of holy beasts, while therians worship different beings known as feral gods. As the two races try to thrive in harmony, a foul stench arises. The main hero, Caine, infiltrates a ruins site and finds a mysterious girl in a mask. This girl has the same black wings as a feral god...! This strange encounter becomes the catalyst of a grand scheme that will change the worlds of humans and therians. Will divine power lead to prosperity or destruction...? Stay tuned here to find out as this epic story unfolds!
©2015-2018 KEMCO/EXE-CREATE
©2016-2018 KEMCO/EXE-CREATE
©2018 Valve Corporation. Steam and the Steam logo are trademarks and/or registered trademarks of Valve Corporation in the U.S. and/or other countries.
All other trademarks are properties of their respective owners.