Press
Release
RPG Seven Sacred Beasts for iPhone, iPad & iPod Touch™: Summon monsters and win the Summoners' Rex!
February 5, 2015 - Hihashihiroshima, JAPAN - KEMCO proudly announces the release of Seven Sacred Beasts set to hit the App Store™ today. Standard price is $7.99, but to celebrate the release it is made available for just $3.99.
Story
Mattie, a young man and the hero of this game, is a "Summoner" with the ability to use monsters. Money is his only love, and he has no interest in honor, fame, or anything else. One day, Mattie encounters a woman in a den of monsters. She promises to pay him 100 million gold if he can win the competition that determines the greatest Summoner in the world. What is her true goal? Mattie and his trusty monster Happy set off to do battle in order to win this dream-like sum!
Over 100 types of monsters
A total of over 100 monsters appear in this game. All of them can be summoned as your allies. Seal them to bring them to your side.
Evolve & Grow
Sealed monsters can be leveled up through battle and can also be taught new skills. Strategically raise your monsters by considering their strengths and weaknesses. Certain monsters can also evolve through the use of special items. Some monsters can only be attained through evolution!
Search out and automatically attack enemies
Summoned monsters automatically attack enemies they discover. No complex controls are needed to fight using multiple monsters. Of course, you can also control your monsters yourself and unleash powerful abilities.
Screenshots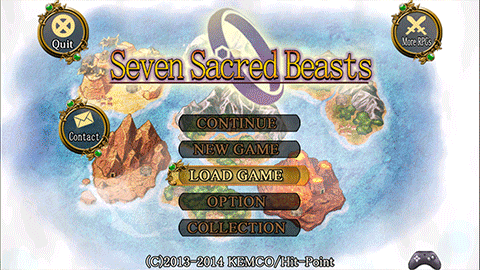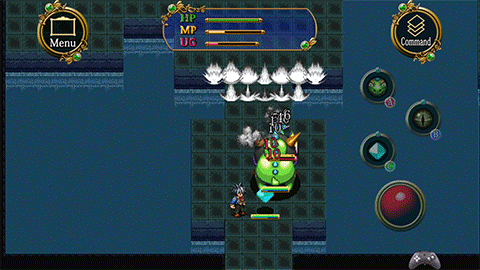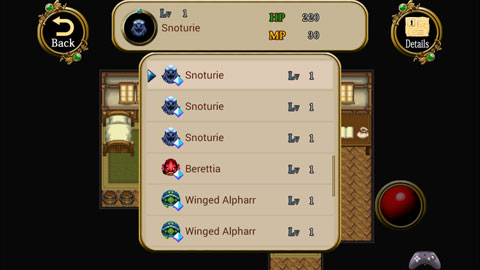 Links
Official Page | Official Trailer | Contact Us

Tweet Like!


©2013-2014 KEMCO/Hit-Point
App Store is a service mark of Apple Inc.
Apple, the Apple logo and iPhone are trademarks of Apple Inc., registered in the U.S. and other countries.