Press
Release
Re:Summer Sale 2022 for Nintendo Switch™ and Nintendo 3DS: Save up to 50% on 12 KEMCO RPGs on the eShop, featuring the latest Legend of Ixtona and more!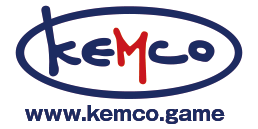 August 10, 2022 - KEMCO proudly announces a special sale for 12 titles for Nintendo Switch™, and Nintendo 3DS family of systems on the North American, European and Australian Nintendo eShop. The games are made available up to 50% off for a limited time.
Legend of Ixtona 25% off

Peace was supposed to prevail in the lands of Ixtona, after a long war came to an end under the wise king, until a sudden plot and conspiracy threaten again its peace. Kyle, the prince of Ixtona now has to throw himself and his allies into a battle that will ultimately decide the fate of his kingdom.

Nintendo Switch (US) | Nintendo Switch (UK)
Ambition Record 25% off

The count who rules the northern part of the kingdom has used forbidden, secret arts, and raised the flag of rebellion against his king.
Rafael takes up his sword on the orders of the king, to suppress the revolt. But then, the chancellor, who should be at the core of the king's court, starts to act in an incomprehensible way. Beliefs and ambition clash fiercely in the unexpected twists and turns of battle!

Nintendo Switch (US) | Nintendo Switch (UK)
Blacksmith of the Sand Kingdom 45% off

Muspelheim, a nation of desert and wilderness, nicknamed "the Sand Kingdom." Volker, a blacksmith's son, always dreamed of becoming an adventurer, and now hopes to become a court blacksmith.

Nintendo Switch (US) | Nintendo Switch (UK)
Marenian Tavern Story: Patty and the Hungry God 45% off

Patty's brother has been possessed by the God of Poverty and the whole family has become poor, with huge debts... This is the beginning of Patty's struggle! To pay back the debts, let's open a tavern in Marenia, gather ingredients, and start cooking!

Nintendo Switch (US) | Nintendo Switch (UK)
Citizens Unite!: Earth x Space 45% off

Citizens Unite!: Earth x Space is a game bundle that includes two games; "Citizens of Earth", where the rookie Vice President and fellow Citizens investigate the strange mysteries cropping up all over Earth, and "Citizens of Space" where the Earth's new Ambassador embarks on a journey to find the missing Earth with the help of Citizens across the galaxy.

Nintendo Switch (US) | Nintendo Switch (UK)
Miden Tower 50% off

After Miden Tower is invaded by the Alroval Empire, the mages who call it home find themselves cornered on its upper floors. This sets in motion a series of tragic events that lead to a counteroffensive being launched to take back the tower and to get revenge for the wrongs committed against them.

Nintendo Switch (US) | Nintendo Switch (UK)
Dragon Lapis 50% off

The dawn of a new hero! A tale spanning a thousand years now begins to unfold!
A thousand years ago, a great battle ensued between two dragons, one gold and the other silver, where they were sealed away. Many centuries later, the Silver Dragon reawakens, and launches an assault on a frontier village. Lucas, a royal knight serving as a guard, little does he know he is, in fact, a descendant of the hero who once sealed the Gold and Silver Dragons in human form. Nonetheless, when the tragedy strikes, he soon sets out on an adventure to save the world!

Nintendo Switch (US) | Nintendo Switch (UK) | Nintendo 3DS (US) | Nintendo 3DS (UK)
Bonds of the Skies 50% off

Times are changing, and the existence of the Grimoas has become less relevant in everyday life. The young Eil is in the middle of his Coming-of-Age ceremony when suddenly his town is attacked by a demon and engulfed in flames. In the midst of this confusion, Eil enters into a pact with the Air Grimoa, Nogard, in order to save everyone.
Eil and Nogard set off to look for the demon who cast the town into a sea of flames, and to find other Grimoas in order to put a stop to its violence!
Nintendo 3DS (US) | Nintendo 3DS (UK)
Unlucky Mage 50% off

With a plot full of twists and turns, Unlucky Mage will have gamers on their toes trying to outsmart foes using formations and tactics in this unique turn-based RPG! Now get ready to sally forth with Jasper as he goes from zero to hero in this comical adventure that is sure to delight fans of fantasy RPGs everywhere!
Nintendo 3DS (US) | Nintendo 3DS (UK)
Infinite Dunamis 50% off

One day on his way home from a job in the Royal City, a gifted engineer by the name of Luke comes across a young woman, Estelle, being attacked in the cave near his village. After fending off her attackers, he attempts to pull her from a heap of discarded mechanical parts only to discover she herself is half robot! Somewhat curious about what he has stumbled onto, Luke decides to take Estelle home and fix her up, but little does he know about the chain of events he is about to find himself tangled up in...!
Nintendo 3DS (US) | Nintendo 3DS (UK)
Asdivine Hearts 50% off

Asdivine Hearts boasts of groundbreaking visual quality, plenty of subquests, a battle arena, treasure to dig for, and an enemy guide to complete. By taking puzzle piece-like jewels and setting them in a box known as a rubix, players are able to customize characters! How far can you level and how many millions of damage can you dish out? All these challenges await you and more!

Wii U (US) | Wii U (UK)
Revenant Saga 50% off

After being turned into an immortal being known as a Revenant and learning of the existence of a demon within him, Albert sets out on a journey to make the person who did this to him pay with their very life. However, as he runs into others dealing with their own figurative demons along the way, will he find the answer?

Wii U (US) | Wii U (UK)
Notes
The sale will be available in the regions which officially support the North American, European and Australian Nintendo eShop, with the price shown in each respective currency.
Please check the price on your device before purchasing.

Nintendo Switch is a trademark of Nintendo.