Press
Release
Steam Summer Sale - Let's cool down a bit with hot RPGs!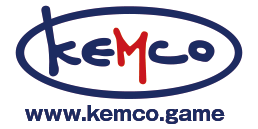 June 25, 2019 - KEMCO proudly announces a special sale of 13 RPGs for Steam! Save up to 66%OFF during the Summer Sale!
Titles Available
- Alphadia Genesis (Steam)
- Asdivine Hearts (Steam)
- Asdivine Hearts II (Steam)
- Dragon Sinker (Steam)
- Revenant Saga (Steam)
- Tears Revolude (Steam)
- Yōdanji (Steam)
- Chronus Arc (Steam)
- Alvastia Chronicles (Steam)
- Fernz Gate (Steam)
- Bonds of the Skies (Steam)
- Sephirothic Stories (Steam)
- Frane: Dragons' Odyssey (Steam)

Notes
The sale will be available in the regions which officially support the Steam store with the price shown in each respective currency.
Please check the price on your device before purchasing.

All materials on this page are copyrighted by KEMCO and its partners.