Press
Release
Asdivine Hearts & Alphadia Genesis join Steam Summer Sale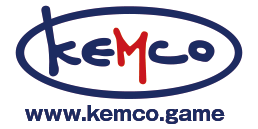 June 22, 2017 - KEMCO proudly announces a special sale for Asdivine Hearts and Alphadia Genesis for PC on the Steam store today. The games are made available for just USD 4.99 / EUR 4.99 / GBP 4.49 / AUD 6.50 (50%OFF) during the Steam Summer Sale.
Notes
The sale will be available in the regions which officially support the Steam store, with the price shown in each respective currency.
Please check the price on your device before purchasing.

©2017 Valve Corporation. Steam and the Steam logo are trademarks and/or registered trademarks of Valve Corporation in the U.S. and/or other countries.
All materials on this page are copyrighted by KEMCO and its partners.