Press
Release
PS Plus Double Discounts for PlayStation®: Save up to 70%OFF on Revenant Dogma and Dragon Sinker!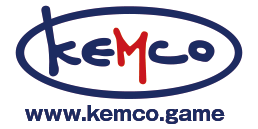 November 4, 2019 - KEMCO is proud to announce that Revenant Dogma and Dragon Sinker for PlayStation® join the ongoing sale campaign on the North American PlayStation Store. The offer is up to 70%OFF for a limited time!
Revenant Dogma
Caine enters a ruins site in search of a feral relic said to be left behind by the gods and meets a mysterious girl in a mask. This strange encounter becomes the catalyst of a grand scheme that will change the worlds of humans and therians. Will this new-found power lead to prosperity or destruction?

25%OFF (PS+ 50%OFF)
PS4 | Vita
Dragon Sinker
Scour the world in search of new companions and collect more than 16 jobs! Then lead up to 12 party members into turn-based battles and swap freely between 3 teams to take on a host of powerful foes! And if that were not exciting enough, character costumes also change according to their job, giving pixel lovers something even more to look forward to!

35%OFF (PS+ 70%OFF)
PS4 | Vita
Notes
The sale will be available in the regions which officially support the North American PlayStation Store, with the price shown in each respective currency.
Please check the price on your device before purchasing.
Tweet
Like!

Share
© 2015-2018 KEMCO/EXE-CREATE
All materials on this page are copyrighted by KEMCO and its partners.