Press
Release
Holiday Sale for PlayStation®: Save up to 40% on two KEMCO RPGs on the PlayStation Store!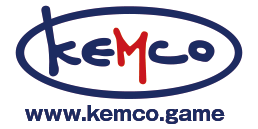 December 11, 2018 - KEMCO is proud to announce a special sale of Revenant Dogma and Dragon Sinker for PlayStation® on the North American PlayStation Store. The games are made available at up to 40%OFF during the holiday season! Don't forget they support Cross Buy, so you will get all PS4/PS Vita versions!
Revenant Dogma (20%OFF / PS Plus 30%OFF)
Caine enters a ruins site in search of a feral relic said to be left behind by the gods and meets a mysterious girl in a mask. This strange encounter becomes the catalyst of a grand scheme that will change the worlds of humans and therians. Will this new-found power lead to prosperity or destruction?

PS4 | PS Vita
©2015-2018 KEMCO/EXE-CREATE
Dragon Sinker (30%OFF / PS Plus 40%OFF)
Set out in search of the legendary weapons to free the world from the rule of Wyrmvarg! Employing 8-bit graphics and sound that hark back to the golden era of RPGs, Dragon Sinker brings a visual and audio feast to the table of hungry gamers starving for the nostalgia of the great classics of yesteryear!

PS4 | PS Vita
©2015-2018 KEMCO/EXE-CREATE
Notes
The sale will be available in the regions which officially support the North American PlayStation Store, with the price shown in each respective currency.
Please check the price on your device before purchasing.
All materials on this page are copyrighted by KEMCO and its partners.