Press
Release
KEMCO Publisher Sale for Xbox One & Windows 10 devices: Live out fantastic JRPG adventures and save up to 40% during the Kemco Publisher Sale on the Microsoft Store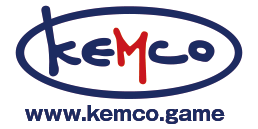 March 31, 2020 - KEMCO proudly announces a special publisher sale for 10 RPGs for Xbox One and Windows 10 devices on the Microsoft Store today. The games will be made available up to 40% off for a limited time.
Revenant Dogma (40% off)
What is the fate of those who have acquired divine power? Discover it in a fantasy RPG featuring stunning 3D battles! Caine enters a ruins site in search of a feral relic said to be left behind by the gods and meets a mysterious girl in a mask. This strange encounter becomes the catalyst of a grand scheme that will change the worlds of humans and therians. Will this new-found power lead to prosperity or destruction?
Asdivine Hearts (40% off)
Asdivine Hearts boasts of plenty of subquests, a battle arena, treasure to dig for, and an enemy guide to complete. By setting puzzle piece-like jewels in a box known as a rubix, players are able to customize characters! How far can you level and how many millions of damage can you dish out?
Fernz Gate (40% off)
Join forces with buddies and fight! Take advantage of the Secret House and dispatch buddies to collect items or place them on stands to gain special-effects. Grow parameter-increasing fruit, upgrade and customize weapons, take on variety of sub quests and enjoy plenty of content!
Chronus Arc (40% off)
Venture through puzzle-filled dungeons to bring the past back to the present! The Chronus Fragments are needed to prepare for the Time Rewinding, which only takes place once every 10 years. On their way to the Chronus Shrine to get the Fragments, Loka and his teacher Teth are surrounded by a mysterious man named Geppel and his gang. They demand the Fragments. While Teth plays for time, Loka, the main character, rushes out of the cave on his own to fetch reinforcements. He is successful, but Teth and Geppel are nowhere to be found.
Alvastia Chronicles (40% off)
Encounter more than 100 companions as Alan and Elmia travel the world. Do you have what it takes to recruit them all? Engage in heated turn-based battles with up to 13 party members. Unlock bonds connected to companions and utilize various effects! Weapon upgrades, a battle arena, and quests are only the beginning of what is in store!
Bonds of the Skies (40% off)
The game features classic turn-based battles, with a Synchro Gauge system which lets you unleash powerful skills when synchronized with the Grimoas. A wide range of achievements, including quests to complete and items to collect, await you during this epic adventure!
Revenant Saga (30% off)
After being turned into an immortal being known as a 'Revenant' and learning of the existence of a demon within him, Albert sets out on a journey to make the person who did this to him pay with their very life. However, as he runs into others along the way dealing with their own figurative demons, what is the answer he finds...?
Antiquia Lost (30% off)
Antiquia Lost is a fantasy RPG featuring beautiful 2D turn-based battles. Become the master of the battlefield by using the characteristics of the three tribes, Fai, Ruta and Eeth. The half-slime heroine, Lunaria, eats gems to grow and even mimic monsters' powerful attacks. Customize the heroine as you wish to deal with strong enemies!
Illusion of L'Phalcia (30% off)
The Sword of Amal, a legendary treasure said to grant any wish. Ryser is traveling around the world as a seeker with his buddy, Cougar, from the Leopard clan, in search of this artifact of legend. Their journey will lead them into fateful encounters with both allies and rivals only to find a mysterious truth awaiting at the end of their adventure.
Frane: Dragons' Odyssey (30% off)
Take on enemies by making use of weapons and magic in different situation in quick-paced action battles! Explore dungeons, craft items, upgrade weapons, cook dishes and enjoy your quest with a variety of original and colorful characters awaiting during your adventure!
Notes
The sale will be available in the regions which officially support the Microsoft Store, with the price shown in each respective currency.
Please check the price on your device before purchasing.