Press
Release
KEMCO Mega Holiday Sale: Super Mega Happy Holidays! Save up to 80%OFF on 23 KEMCO fantasy RPGs! Holidays are long, so get one, finish it and then a chance to get the next one!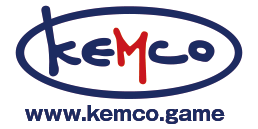 December 20, 2019 - KEMCO proudly announces a special sale for 23 RPG titles for Android, iOS, Nintendo Switch, PlayStation, Xbox One and Steam! All titles will be made available up to 80%OFF for a limited time.
Mega Holiday Sale 2019-2020
23 KEMCO titles on every platform KEMCO is familiar with will be priced down up to 80%OFF, with discounts that have never been seen before, for a limited period of time on each store starting right away! For more details about the titles, please see below.
Mobile App Sale 2019 (Dec 20, 2019 - Jan 6, 2020)
Nintendo Switch & Nintendo 3DS Festive Offers (Dec 19, 2019 - Jan 2, 2020)
PlayStation Holiday Sale 2019 (Dec 20, 2019 - Jan 17, 2020)
Xbox One Deals with Gold (Dec 17, 2019 - Dec 23, 2019)
Xbox One/PC Countdown Sale (Dec 19, 2019 - Jan 2, 2020)