Press
Release
Overrogue for PS5®/PS4®: Physical edition arrives with Limited Run Games!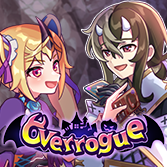 November 17, 2023 - KEMCO proudly announces the release of the physical packages of Overrogue available through Limited Run Games. The game is made available for pre-orders for PlayStation®5/PlayStation®4 starting today. Standard price is $34.99. For more information, please visit limitedrungames.com.
Overview
In the underworld, where creatures of all shapes and sizes live, a Selection Battle is announced to decide the next Overlord. Complete labyrinths and collect crystals to achieve the title of Overlord!

Proceed through dungeon-like labyrinths building up your card deck in a roguelite style! There are up to 5 different labyrinth themes based on card genres like poison or graveyards. Enjoy a different deck experience each time you visit the labyrinth as the number of cards increases. Over 300 types of cards and 150 types of treasure await you, so combos and combinations are up to you.
Age Ratings
ESRB Everyone 10+: Fantasy Violence, Suggestive Themes, Use of Alcohol | In-Game Purchases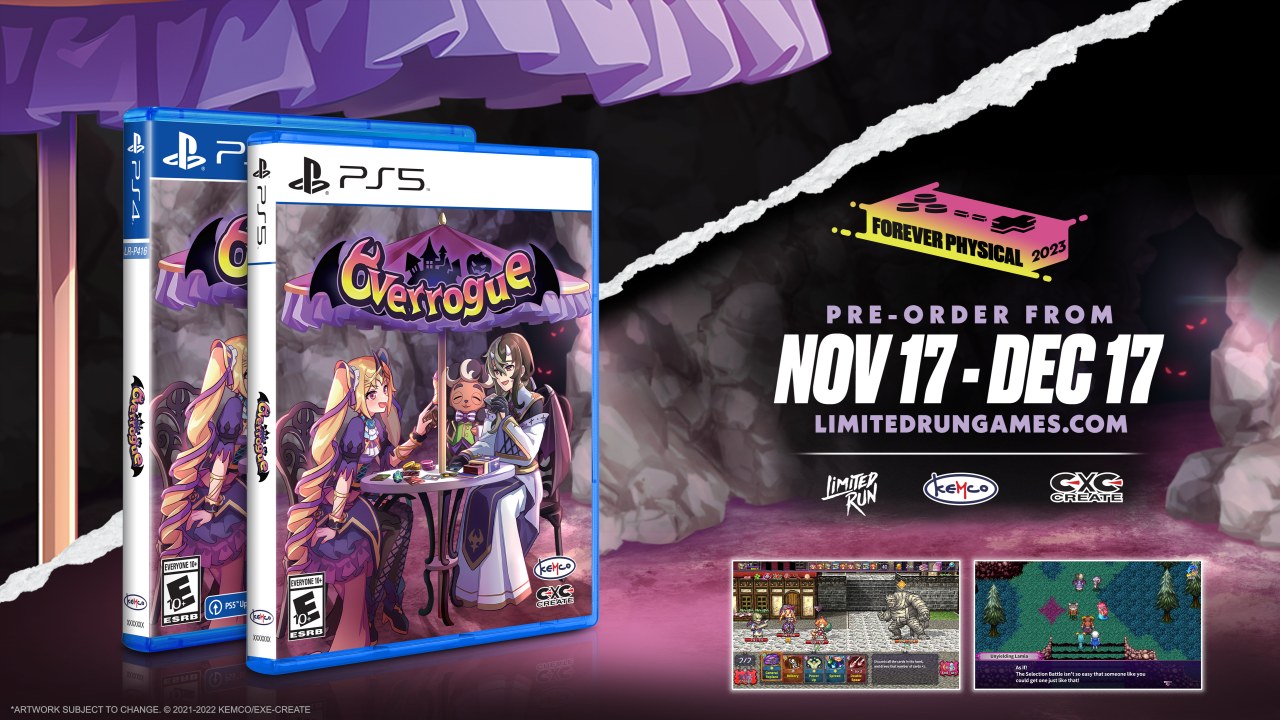 Links
Limited Run Games (PS5) | Limited Run Games (PS4) | Official Page | PS5/PS4 | Contact Us

X Post Like!

Share

© 2021-2022 KEMCO/EXE-CREATE