Press
Release
RPG Legna Tactica for Nintendo 3DS: Tactic battles in an expansive isometric view with unlimited gameplay!

February 2, 2017 - Higashihiroshima, JAPAN - KEMCO proudly announces the release of Legna Tactica for the Nintendo 3DS family of systems set to hit the Nintendo eShop today. Standard prices are USD 9.99 / EUR 9.99 / GBP 8.99 / AUD 13.00.
Story
Two boys, each with the same dream: to rid the world of war. To make that dream come true, is it better to protect the weak? Or is it better to push on forwards to gain power, even if that means losing something sometimes? In a world of turmoil, the boys' thoughts and feelings are tossed around just like floating leaves. How will your choices affect the outcome, as you strive for true peace? Enjoy battles with intricate, precise tactics to your heart's content!
Battles with intricate tactics
The tactic battles are portrayed in an expansive isometric view. How will you direct these battles? The tactics are entirely up to you. Anticipate the enemy's moves, and take into account the height differences of the land and the attack direction, the characters' action ranges, and the attack characteristics, and formulate detailed, precise tactics! Different evasion rates depending on the location, different attack ranges, different accuracy rates… The elements you have to consider are complex and various.
Build up your own forces
Which of the 14 controllable characters will you build up, and how? How will you use the characters in battle? Thinking ahead, and developing your characters carefully, will bring you victory in battles. Will you train a character as an attacker, able to deliver deadly blows? Or will you concentrate on the character's defense strength, to create an impregnable defense to protect your allies? Use the Skill Tree system to build up your characters the way you want them. The points you've allocated can be reset at any time, so you can make alterations as many times as you want, until you're completely satisfied with your characters.
A wide range of quests, and carry-over play
The game features a large number of quests, sufficient to allow you to build up and strengthen your own forces little by little over time. Make use of the characters you have developed yourself, and enjoy the gameplay to the full. Also, once you complete the game, you can carry over your characters and enjoy Hard Mode, where the conquests are even more satisfying.
Screenshots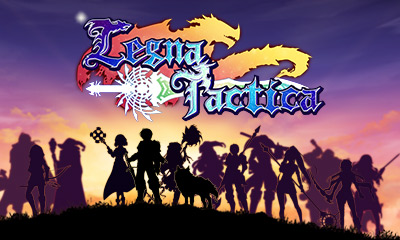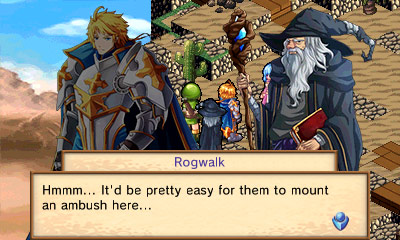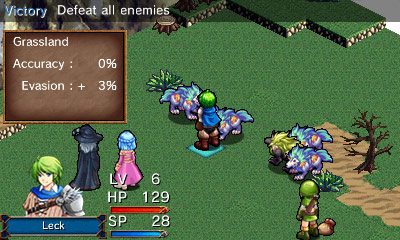 Links
Nintendo Website US | Nintendo Website UK | Official Page | Official Trailer | Contact Us




Tweet Like!

©2015-2016 KEMCO/ Hit-Point