Press
Release
SRPG Legend of Ixtona for iPhone, iPad & iPod Touch™: KEMCO's first full-scale Strategy RPG
June 4, 2015 - Hihashihiroshima, JAPAN - KEMCO proudly announces the release of Legend of Ixtona set to hit the App Store™ today. Standard price is $8.99, but to celebrate the release it is made available for just $3.99.
Story
Ixtona emerges from years of war thanks to the tireless efforts of its benevolent king. One day, however, the king is killed by his own son. As sole witness to his older brother's crime, Prince Kyle is driven to a frontier village by his brother, Erbax, whose gold tongue has earned him the crown of Ixtona and many a devoted ally. Kyle, devastated by Erbax's actions, gets caught up in plots and conspiracies that throw him head-first into a battle that will ultimately decide the fate of his kingdom. What sort of future can Kyle and his allies bring to the people of Ixtona!?
Complex strategic battles
Feel like you're a part of the action with full-scale strategic battles from an isometric view. Develop intricate strategies based on the map's geography, each character's range of movement, attack characteristics, and enemy movements. Jam-packed with features like evasion rates that change according location, attack ranges that change according to weapon type, and the ability to team up with nearby allies to unleash combo attacks. Legend of Ixtona offers more than enough gameplay elements to accommodate even the most intricate of strategies.
Change classes to strengthen your party
As your class level increases, more classes will become available to you. You can customize your favorite characters as you like! Combine Attack UP 8%, Near Death MP Recovery, and other abilities to create characters with a multitude of different characteristics.
Hire soldiers to strengthen your army
Hire characters of the class and appearance of your choosing and propel your army to new heights of power. In addition to being able to closely customize the hair and eye color, hair style, name, and other characteristics of your characters' appearance, you'll also be able to use original characters uploaded by other players. Of course, it goes without saying that you'll also be able to upload your own creations!
Invest in the village and watch it grow
Investing money into research for your village will allow it to develop stronger items and equipment than ever before. You may also hire allies and send them off to find the materials needed for further research. The more time and effort you put into the village, the larger it will grow and the greater the advantage you'll receive in battle.
Screenshots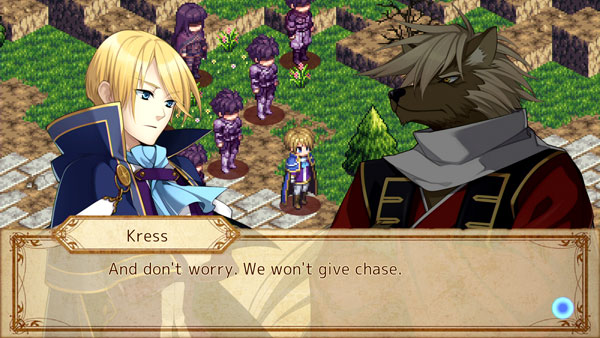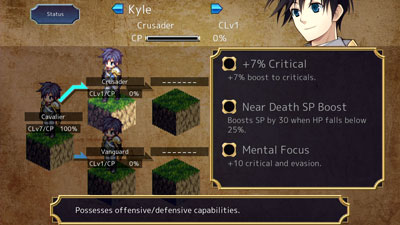 Links
Official Page | Official Trailer | Contact Us

Tweet Like!


©2013 KEMCO/WorldWideSoftware
App Store is a service mark of Apple Inc.
Apple, the Apple logo and iPhone are trademarks of Apple Inc., registered in the U.S. and other countries.