Press
Release
RPG Illusion of L'Phalcia for Amazon™: Story of those who seek the sword that can grant any wish!
February 23, 2015 - Hihashihiroshima, JAPAN - KEMCO proudly announces the release of Illusion of L'Phalcia set to hit the Amazon Appstore™ today. Standard price is $8.99, but to celebrate the release it is made available for just $3.99.
Story
The Sword of Amal is said to grant any wish so long as it is provided magic power.
Ryser believes in the sword's existence and is in the middle of searching for all the map pieces that lead to the sword when he runs into Tiana, a mysterious girl being chased by soldiers. Tiana assumes he is a thief that steals from ruins, and their relationship turns sour quick. She turns out to be the princess of Gardenia, the bordering nation, and is also looking for the Sword of Amal. What awaits these young heroes as they set off to look for the sword together? Thus begins the intertwining tale of three nations, an elusive organization, and the lives of everyone in the world!
The Illusion of Sword and Sorcery
The story of this dramatic adventure develops from diverse governments, a mysterious underground organization, and a chaotic struggle between life and death as well as ambition and hope. Embark on this heart-racing adventure worthy of being called a full-blown fantasy RPG!
Advanced 3D Battles
Enjoy the refined and evolved 3D battles with dynamic camera angles as well as actions that accompany skill activation and victory poses. Designed for simple controls on smartphones, you can control characters individually or use the smart auto battle feature.
An Expansive World Awaits You
There are many adventures that await you in this expansive world, such as "area bosses" that are stronger than normal enemies, and subquests that are not related to the main story. Be excited to see what's behind these closed doors!
Screenshots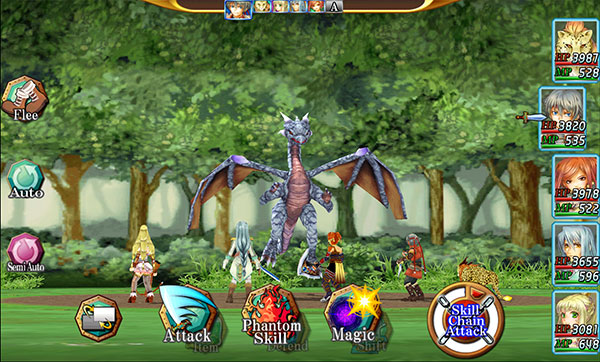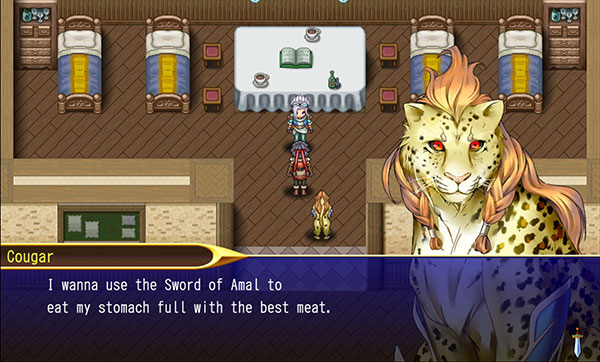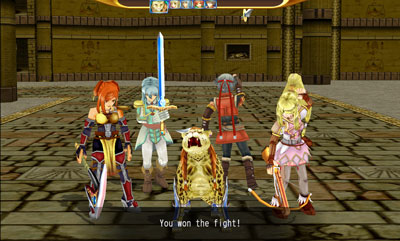 Links
Official Page | Official Trailer | Contact Us

Tweet Like!



United States



United Kingdom
©2014 KEMCO/EXE-CREATE
Amazon, Amazon.com are registered trademarks of Amazon.com, Inc.