Press
Release
Special Campaign: Symphony of Eternity joins Humble Mobile Bundle RPGs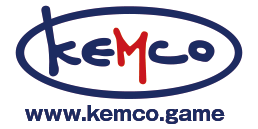 February 6, 2017 - Higashihiroshima, JAPAN - KEMCO proudly announces that Symphony of Eternity will join a special app bundle campaign on Humble Mobile Bundle starting February 6th, 2017 at 11 a.m. (Pacific Time). Great RPGs for Android will be made available in the popular Pay What You Want and Support Charity Humble Bundle campaign. You decide the price and where the money goes!
"Humble Mobile Bundle: RPGs!" description from Humble Bundle Website
"OMG, RPGs!!! We're whisking you away on an Android adventure with this mobile bundle. Remember, the journey of a thousand miles begins with a single tap. (You know, to open the game.)

Pay $1 or more for Symphony of Eternity, Doom & Destiny, and Evoland. You'll also receive a coupon for 10% off Humble Monthly for new subscribers.

Pay $5 or more and you'll also get Wayward Souls, Shadowrun: Dragonfall - Director's Cut, and Adventure Bar Story.

Pay $8 or more for all of that plus Star Wars: Knights of the Old Republic and Jade Empire.

Pay $1 or more. Normally, the total cost for these games is as much as $44. Here at Humble Bundle, though, you choose the price of $1 or more!

DRM-free for Android. All games in this bundle are available DRM-free exclusively for Android. Some games may have minimum device requirements in order to run properly. For more information, please check the full system requirements here.

Support charity. Choose where the money goes – between the developers, EFF, Child's Play, and, if you'd like, a third charity of your choice via the Paypal Giving Fund. If you like the bundle or like what we do, you can leave us a Humble Tip too!"
About Humble Bundle
Humble Bundle sells digital content through its pay-what-you-want bundle promotions and the Humble Store. When purchasing a bundle, customers choose how much they want to pay and decide where their money goes -- between the content creators, charity, and Humble Bundle. Since the company's launch in 2010, Humble Bundle has raised more than $85 million through the support of its community for a wide range of charities, providing aid for people across the world. For more information, please visit https://www.humblebundle.com.
Notes
Symphony of Eternity included in the "Humble Mobile Bundle: RPGs!" supports only English, and is a special edition in which some in-game elements might differ from other versions.

Tweet Like!
©2017 KEMCO. All Rights Reserved.
All materials on this page are copyrighted by KEMCO and its respective owners.