Press
Release
RPG Fairy Elements for iPhone, iPad & iPod Touch™: What awaits at the end of an adventure that spans over 200 years?
January 19, 2017 - Higashihiroshima, JAPAN - KEMCO proudly announces the release of Fairy Elements set to hit the App Store™ today. Standard price of the premium app is $7.99, but to celebrate the release it is made available for just $4.99 including 1000 in-app bonus points, while a freemium version of the app will also be available at the same time!
Story
Yamato is a royal knight, fighting to protect the peace of his kingdom. His sword is imbued with the mysterious power of Material.
Along with his attendant, a female knight called Orka, he saved his kingdom from a crisis.
However, in the battle, he was somehow transported to a world 200 years in the future.

In this future world, he meets a strange creature and a mysterious girl.
At the end of his battles with his most loathed enemy, what happened to Yamato?
And at the end of his adventure, what will be the future that awaits his kingdom?
Fortify weapons
Use resources to fortify weapons and armor!
Raise items' performance, and create brand new weapons and armor.
When you change weapons and armor, the items have a different appearance in battles, too!
Some items have unusual appearances, so try and collect the complete set!
Smooth and fluid battle sequences with enemy symbols
Battles begin when you come into contact with an enemy moving in the field, or come into an enemy's field of view.
The game features flamboyant battles, so satisfying to play, with fluid animation, the Material Gun, which can deliver deadly blows, huge numbers of vivid, sparkling skill effects, and so on.
Also, with action repeat and an automatic mode, you'll be amazed by how simple the battle controls can be.
It's possible to proceed through the adventure avoiding enemies, so give it a try if you want to complete the game swiftly.
Use 'Anywhere Battles' to collect resources efficiently
The game features a special mode where you can battle, anywhere and any time, to obtain resources for fortifying.
If you have just a little free time, you can easily build up your resources.
The higher the difficulty level of the battle, the easier it is to obtain resources. Master more and more difficult battles, and fortify your weapons and armor!
Many other game elements
The game features many other elements, such as the cauldron system, which provides an easy way to increase a weapon's basic attack strength, dungeons packed with incredibly strong enemies, etc.
Fortify your weapons to make them the most powerful they can be, and then journey to the very ends of the earth in search of adventure!
※The game can be played in its entirety without the need for in-game transactions.
Screenshots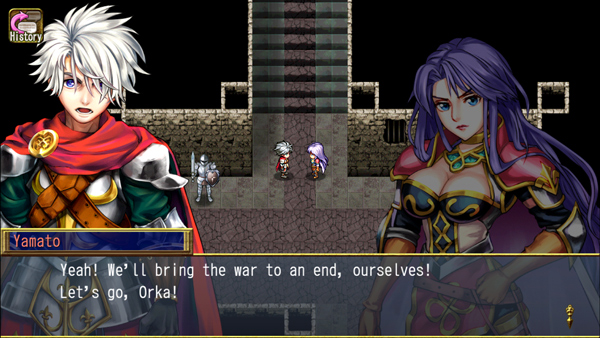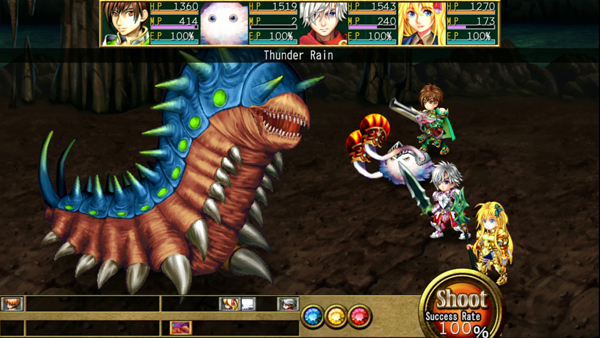 Links
Official Page | Official Trailer | Contact Us

Tweet Like!


Premium
Freemium
©2016 KEMCO/EXE-CREATE
App Store is a service mark of Apple Inc.
Apple, the Apple logo and iPhone are trademarks of Apple Inc., registered in the U.S. and other countries.