Press
Release
Elio: A Fantasie of Light and Darkness for Amazon™: Expand your town and customize your characters with over 200 classes!
May 23, 2016 - Higashihiroshima, JAPAN - KEMCO proudly announces the release of Elio: A Fantasie of Light and Darkness set to hit the Amazon Appstore™ today. The app will be free to play including in-app purchase, however, users can enjoy the game until the end without the need to make in-app purchase!
Story
Ruleria, a world created by the gods. As the God of the Sun, you awaken in order to face wicked monsters that have suddenly appeared out of nowhere. Find out as this epic story unfolds!
Over 200 Classes
Change the abilities and appearance of your characters by selecting from among over 200 classes. Acquire new classes by strengthening your characters or through random draw. Find the best combination to crush your enemies.
Expand your town!
Expand and add buildings to your town to strengthen your forces. Even after the main story there are lots of things to do to keep you entertained for as long as you want.
Customize with your favorite looks
Customize your character's hair color, expression, and more. Equipped weapons will also affect your character's appearance. The possibilities are endless! No two combinations are alike. Customize your characters for the perfect party!
Quick and easy battles
This game features both auto-battle mode and a battle speedup mode. Speed up battles up to 3x for maximum enjoyment. The speedup function makes it easy to play even when you don't have a lot of time!
Screenshots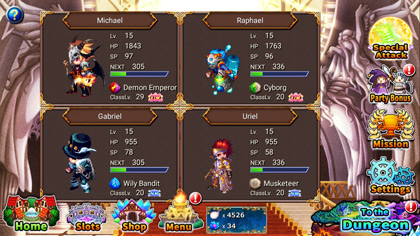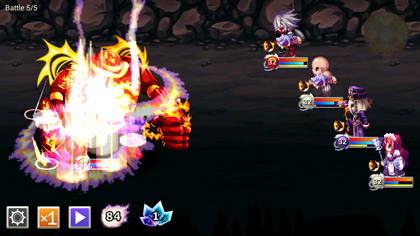 Links
Official Page | Official Trailer | Contact Us

Tweet Like!



United States



United Kingdom
©2015 KEMCO/Hit-Point
Amazon, Amazon.com are registered trademarks of Amazon.com, Inc.