Press
Release
RPG Dark Seven for Android™: A battle with fate over the mysterious power of seven paintings!
April 1, 2015 - Hihashihiroshima, JAPAN - KEMCO proudly announces the release of Dark Seven set to hit the Google Play Store™ today. Standard price is $7.99, but to celebrate the release it is made available for just $3.99.
Story
The story begins when a man suddenly washes up on shore in a port town. He suffers from amnesia. But there is one name intact in his memory - the name of a girl. One day, he meets someone with the same name, and his heroic escapade develops from there... What is the secret behind the power of the seven paintings?
Randomized numbers sway your fate
Charge a gauge that enables powerful attacks by matching the number in the upper middle of the screen with the numbers that appear next to each action. The number up top changes periodically, so the key to winning battles efficiently is left up to fate. Enjoy battles that keep you on the edge of your seat with this unconventional counter.
Screen swipes for critical attacks
Unleash critical attacks by swiping the screen along the arrows that appear! Crush enemies with precise controls and critical timing!
Over 15 Styles
There are over 15 classes, or Styles, for each character. Skills differ based on the Style selected for each character, so change Styles and test out different builds.
Enhanced gameplay with points
Use in-game points to obtain rare items that help you clear the game with ease. Feel free to use them if you wish to finish the game quickly.
Screenshots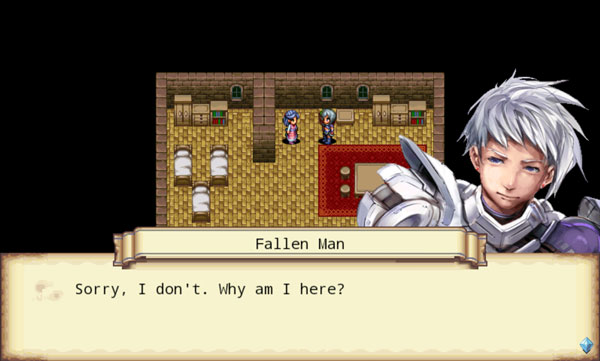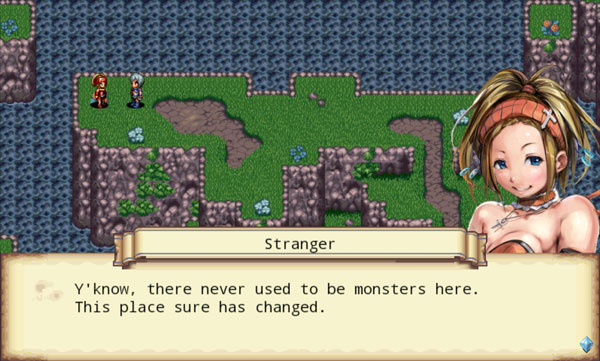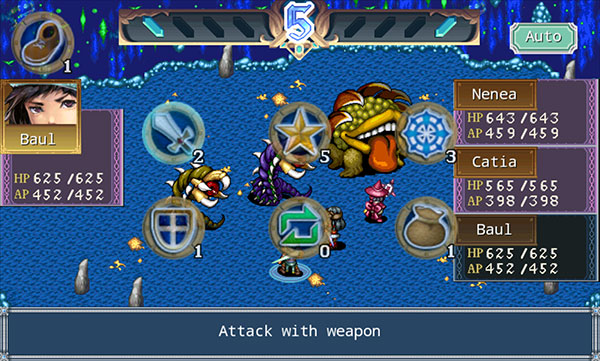 Links
Official Page | Official Trailer | Contact Us

Tweet Like!


©2012-2014 KEMCO/MAGITEC
Android, Google Play are trademarks of Google Inc.