Press
Release
RPG Dragon Sinker for Steam: Make a return to classic gaming in Dragon Sinker, a retro-style RPG!

December 20, 2017 - KEMCO proudly announces the release of Dragon Sinker set to hit Steam™ today. Standard price is USD 9.99 / EUR 9.99 / GBP 8.99, but to celebrate the release it is made available at 10%OFF for a limited time.
Summary
Join forces with humans, elves, and dwarves, and set off on a journey to slay the evil dragon, Wyrmvarg!
Employing 8-bit graphics and sound that hark back to the golden age of RPGs, Dragon Sinker brings a visual and audio feast to the table of hungry gamers starving for the nostalgia of the great classics of yesteryear!
Retro Graphics and Sound
Following the recipe of traditional RPGs, Dragon Sinker also adds a taste of 8-bit goodness with renowned game composer Ryuji Sasai lending his talents to the score to create memorable chiptunes that complement the pixel graphics faithfully rendered to depict those of the 80s and 90s! Plus, with plenty of subquests for a hero to tackle and secret dungeons to explore, this is one adventure not soon to be forgotten!
Battle Using Multiple Teams
Lead up to 12 party members into battle and swap freely between 3 teams to take on a host of powerful foes! In addition, by leveraging the traits and characteristics of the different races and jobs, team leaders and members can take advantage of a multiplicity of effects!
Gotta Collect 'Em All
Scour the world in search of new companions and collect over 16+ jobs! Then by mastering the skills particular to each job, battles will play out in increasingly strategic and exciting ways! And that's not all! Character costumes change according to their jobs, giving pixel lovers something to even more look forward to!
Screenshots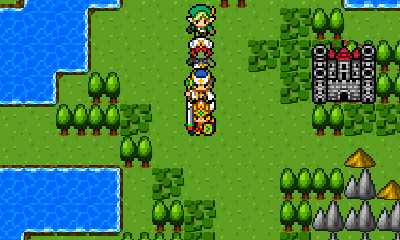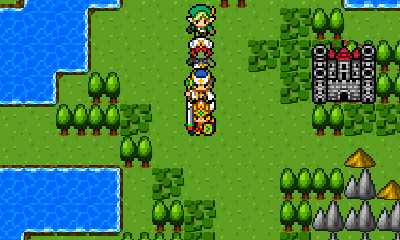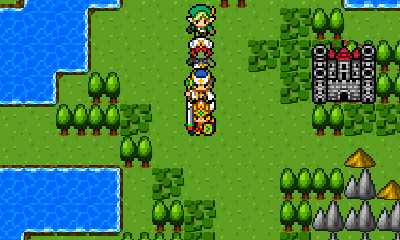 Steam Store Page | Contact Us

Tweet

©2015-2017 KEMCO/EXE-CREATE
©2017 Valve Corporation. Steam and the Steam logo are trademarks and/or registered trademarks of Valve Corporation in the U.S. and/or other countries.
All other trademarks are properties of their respective owners.