Press
Release
RPG Dragon Sinker for Xbox One and Windows 10 devices: Happy Holidays! Pre-order starts today on a Christmas day!

December 25, 2019 - KEMCO proudly announces the release of Dragon Sinker for the Xbox One family of devices including the Xbox One X, and Windows 10 PCs set to hit the Microsoft Store in January 2020. You can pre-order on the Microsoft Store starting today!
Overview
Set out in search of the legendary weapons to free the world from the rule of Wyrmvarg!

Employing 8-bit graphics and sound that hark back to the golden era of RPGs, Dragon Sinker brings a visual and audio feast to the table of hungry gamers starving for the nostalgia of the great classics of yesteryear!

Scour the world in search of new companions and collect more than 16 jobs! Then lead up to 12 party members into turn-based battles and swap freely between 3 teams to take on a host of powerful foes! And if that were not exciting enough, character costumes also change according to their job, giving pixel lovers something even more to look forward to!

Plus, with plenty of subquests for the hero to tackle and secret dungeons to explore, this is one adventure not soon to be forgotten!
Screenshots
Links
Official Page | Contact Us

Tweet Like!

Share


© 2015-2020 KEMCO/EXE-CREATE
---
Deals with Gold: Save 40% on Chronus Arc ad Bonds of the Skies during the Deals with Gold campaign!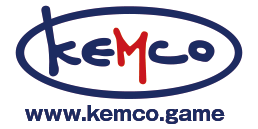 December 25, 2019 - KEMCO is proud to announce that Chronus Arc and Bonds of the Skies for Xbox One and Windows 10 devices joins the ongoing Deals with Gold campaign on the Microsoft Store. The games are made available at 40%OFF for a limited time for Xbox Live Gold members!
Chronus Arc 40%OFF
The Chronus Fragments are needed to prepare for the Time Rewinding, which only takes place once every 10 years. On their way to the Chronus Shrine to get the Fragments, Loka and his teacher Teth are surrounded by a mysterious man named Geppel and his gang. They demand the Fragments. While Teth plays for time, Loka, the main character, rushes out of the cave on his own to fetch reinforcements. He is successful, but Teth and Geppel are nowhere to be found.


© 2012-2018 KEMCO/Hit-Point
Bonds of the Skies 40%OFF
The game features classic turn-based battles, with a Synchro Gauge system which lets you unleash powerful skills when synchronized with the Grimoas. A wide range of achievements, including quests to complete and items to collect, await you during this epic adventure!


© 2012-2019 KEMCO/Hit-Point