Press
Release
RPG Dragon Lapis for Nintendo 3DS: The dawn of a new hero! A tale spanning a thousand years now begins to unfold!

May 31, 2018 - KEMCO proudly announces the release of Dragon Lapis for the Nintendo 3DS family of systems set to hit the Nintendo eShop today. Standard prices are USD 9.99 / EUR 9.99 / GBP 8.99 / AUD 13.00.
Story
A thousand years ago, a great battle ensued between two dragons, one gold and the other silver, where they were sealed away. However, the real tale begins many centuries later after the Silver Dragon reawakens, and launches an assault on a frontier village in the far north. There, a royal knight by the name of Lucas serves as a guard after being relegated to the rural and much isolated location by the King. Yet, little does he know he is, in fact, a descendant of the hero, Alaric, who once sealed the Gold and Silver Dragons in human form. Nonetheless, when tragedy strikes, he soon finds his place, and after teaming up with a band of unlikely companions, sets out on an adventure to save the world.

Make a Return to the Golden Age of RPGs!
Merging 8-bit graphics and chiptunes with a seamless mobile experience, Dragon Lapis brings retro gaming into the future! What is more, with renowned game composer Ryuji Sasai once again reprising his role, this next great chapter of old-school bliss is sure to delight gamers across all spectrums!
Power Up Using Growth Plates!
By unlocking growth plates, characters are able to strengthen parameters, learn skills, and increase job rank! In addition, how these are divvied up between characters is entirely up to the player.
Change Jobs and Expand a Character's Horizons!
Each job has different skills and abilities that can be learned from it. Skills become more powerful as job rank increases. By mastering multiple jobs, characters will be able to use several abilities.
Screenshots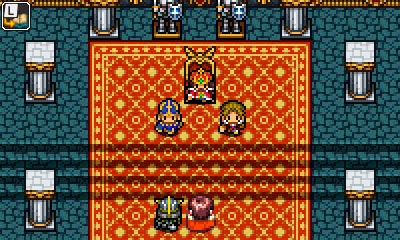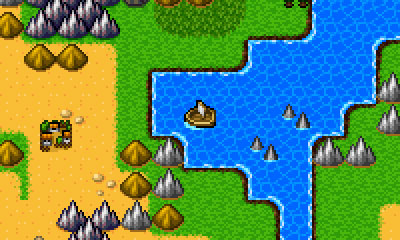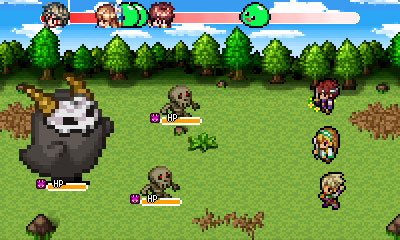 Links
Nintendo Website US | Nintendo Website UK | Official Page | Official Trailer | Contact Us

Tweet Like!

©2017-2018 KEMCO/EXE-CREATE