Press
Release
Citizens Unite!: Earth x Space for PC and Consoles: Unite the Citizens to save the timeline in a hilarious action-packed adventure!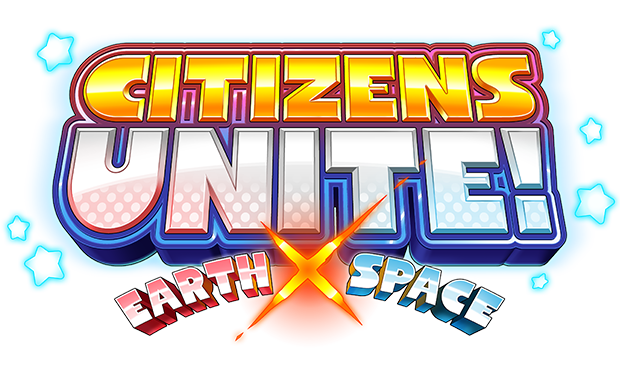 January 28, 2021 - KEMCO proudly announces the release of Citizens Unite!: Earth x Space for Steam, PlayStation®4 and for the Nintendo Switch™ system set to hit each regional storefront today. Each store hosts a 10% off discount for a limited time, but please visit each storefront to check available launch promotions.
Overview
Citizens Unite!: Earth x Space is a game bundle that includes two games; "Citizens of Earth", where the rookie Vice President and fellow Citizens investigate the strange mysteries cropping up all over Earth, and "Citizens of Space" where the Earth's new Ambassador embarks on a journey to find the missing Earth with the help of Citizens across the galaxy.
Solve the mystery by recruiting all 88 Citizens!
Citizens of Earth AND Citizens of Space each have 44 unique characters that can be recruited. Every Citizen has their own ability and talent. Change the encounter rate with enemies, have items delivered to you in the middle of battle, or even adjust the speed of time in the game! Dozens of unique abilities await you to color your adventure! Complete their quests, leverage their special abilities, and recruit all 88 across both timelines to solve the ultimate mystery!
Enjoy two stories at the same time!
Citizens of Earth AND Citizens of Space are completely different games. However, this time these two separated games have united with brand-new elements that can be enjoyed by going back and forth between the two titles, with your actions in one game influencing the other to unlock a linked story and uncover special items. Enjoy them at the same time to experience a brand-new way of playing RPGs!
Citizens Unite! Details
Title: Citizens Unite!: Earth x Space
Genre: RPG
Planned Platforms: PlayStation®4, Nintendo Switch, PC (Steam) - Digital Download
Release Date: Jan 28th, 2021
Price: USD 29.99, EUR 29.99
Supported Languages: English, French, Italian, Spanish, German, and Japanese
Rating:
ESRB Teen: Fantasy Violence, Simulated Gambling
PEGI 18: Simulated Gambling
Screenshots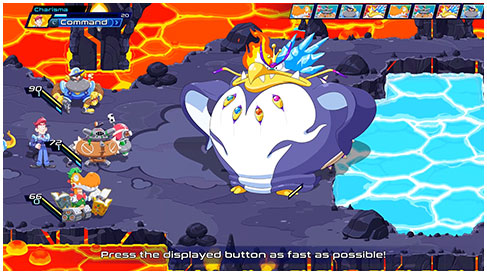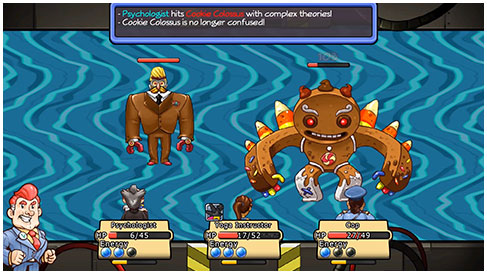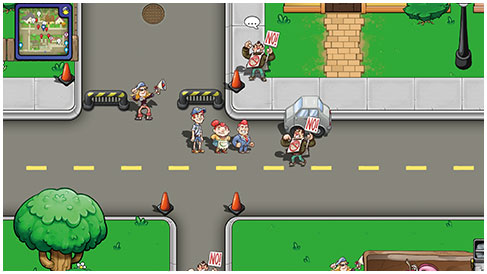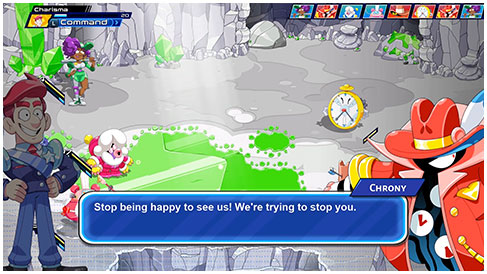 Links
Official Page | Official Trailer | Steam Store | PS4 (US) | PS4 (UK) | Nintendo Website (US) | Nintendo Website (UK) | Contact Us

Tweet Like!

Share

---
【About Eden Industries Inc.】
Eden Industries Inc. was established in May 2010 with a focus on designing and developing innovative forms of interactive entertainment for PC and home video game consoles. Their mission is to create games that combine modern aesthetics with timeless gameplay methodologies that can be enjoyed by people of all ages around the world.
【About Kotobuki Solution Co., Ltd.】
KEMCO is a video game publishing company specializing in JRPG games with new and exciting frequent releases for mobile (Android/iOS), and for any major platforms such as Nintendo Switch, PlayStation, Xbox One and PC. By focusing on immersive narratives and quality gameplay we strive to continually design gaming experiences both seasoned and new gamers alike can enjoy while advancing the genre to a whole new level.
© 2021 Eden Industries Inc. Published by KEMCO.
© 2021 Valve Corporation. Steam and the Steam logo are trademarks and/or registered trademarks of Valve Corporation in the U.S. and/or other countries. All rights reserved.
Nintendo Switch is a trademark of Nintendo.