Press
Release
RPG Bonds of the Skies for Android™: A story of bonds of friendship, between humans and gods!
July 21, 2016 - Higashihiroshima, JAPAN - KEMCO proudly announces the release of the Freemium edition of Bonds of the Skies set to hit the Google Play Store™ today. The freemium app is made available for free!
Story
One day, Eil's town is attacked by a demon and engulfed in flames. In order to try to save the town, Eil enters into a pact with a god, the Air Grimoa, Nogard.
Eil and Nogard set off on an adventure across the whole world, to look for the demon who cast the town into a sea of flames, and to put a stop to the demon's violence. But just who was responsible for the attack? And what is the secret hidden in the mysteries surrounding the Grimoas?
Enjoy this fantastic RPG, and the bonds of friendship formed between the characters Eil and Nogard encounter on their quest!
Useful Features
The game contains many useful features. For example, you can warp to any town you have already visited, and you can get out of dungeons with just one button press. You can move easily to wherever you want to go, and you can be assured of a smooth, enjoyable playing experience!
A Wide Range of Achievements
The game takes battles to a whole new level. You can unleash spectacular skills, and you can develop your characters in just the way you want to by combining the skills they have mastered. Engage in battles in just the way you want to! What's more, apart from the main story, throughout the game there are many quests to take up,and you can enjoy enjoy creating your own items and weapons by collecting recipes and making mixtures.
A wide range of purchasable items!
By purchasing FLP (Folklore Points), you can buy rare items to make your progress through the quest smoother, and you can obtain the key to a secret dungeon. Would you like to progress through the adventure more easily, or challenge yourself in an extra dungeon? If so, Folklore Points are ideal for you! There is a wide range of items available, including many extra items to make the game even more enjoyable!
Screenshots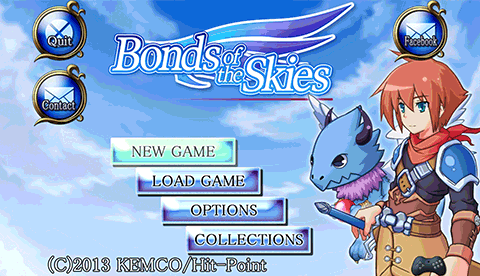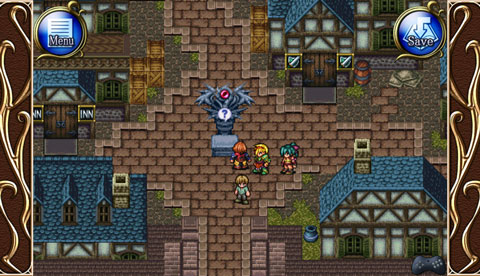 Links
Official Page | Official Trailer | Contact Us

Tweet Like!

Freemium
©2012-2013 KEMCO/Hit-Point
Android, Google Play and the Google Play logo are trademarks of Google Inc.