Press
Release
RPG Asdivine Kamura for PlayStation®4 and Nintendo Switch: Engage in turn-based grid battles with the latest Asdivine saga!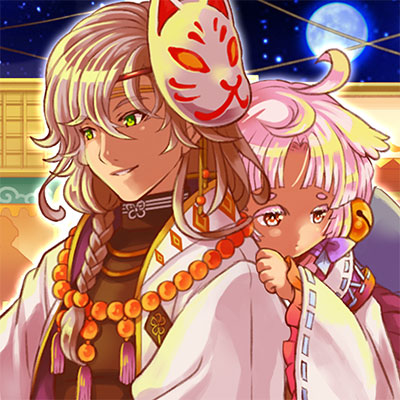 November 5, 2019 - KEMCO proudly announces the release of Asdivine Kamura for PlayStation®4 set to hit the North American PlayStation®Store today, and for the Nintendo Switch system set to hit the Nintendo eShop tomorrow. PS Plus users will receive a special 10% OFF discount during the first two weeks. Nintendo Switch users currently have a 10% OFF discount during pre-purchase! For more information, please visit each storefront.
Story
After everything is upended when a transcendent being named Zaddes appears and begins altering the world, the Spirit Deity, Shiki, sets out to gather the Mystic Orbs scattered throughout the various regions, and restore his world. Teaming up with an unlikely band of both quiet and freewheeling female companions, what conclusion they all arrive at? Only deity knows the answer to that!
3x3 Grid Formation Battles
Engage in fierce 3x3 grid battles and employ ranged attacks to counter to enemy formations! Take up an advantageous position and unleash powerful skills to dominate the battlefield!
Unique Support Characters Called Harbingers
Never hesitate to call on these dependable allies for support when taking on powerful enemies!
Raise One's Trust Level with Female Companions
By strengthening the bonds with companions, the party will be able to go where they could not before. Moreover, by never missing a chance to close the distance between companions, Shiki can see how his relationship with them bears out!
The Biggest Game in the Series to Date!
From upgrading weapons to the battle arena and beyond, the stakes have been raised when it comes to content for an Asdivine game!
Screenshots
Links
PlayStation.com Game Page | PS4 | Nintendo Website (US) | Nintendo Website (UK) | Official Page | Contact Us

Tweet Like!

Share

© 2018-2019 KEMCO/EXE-CREATE
Nintendo Switch is a trademark of Nintendo.